138 Jamesville Avenue

Syracuse, New York

Constructed about 1962, this 24 unit garden-style apartment complex has been home to many Syracuse University students and others seeking inexpensive University-area housing.

From 1966 to 1969, we served as Apartment Managers--a rather nice term for a couple of janitors.  We received the munificent sum of $50 a month which was subtracted from our rent of $90.  When our second child was born, we held our breath and with great trepidation made plans to move from our one-bedroom unit to what we thought of as a very "expensive" two-bedroom unit.

It cost all of $115 a month.  But, of course, shoveling snow, showing vacant apartments, taking out the garbage, mopping the common areas, and all of the other exciting things that went with taking care of 24 units, meant that we could live in this "luxurious" two-bedroom unit for just $65 a month.  Now $50 a month might not seem like much of a salary, but, to put it in perspective, Ed's full-time job as a teacher only paid $100 a week.

When our third child was born in June, 1969, we had no choice but to leave our wonderful position as janitors and move into our first house.  In so doing, we began the process of losing contact with our old friends and neighbors at the Chateaugay.  Many, like us, eventually moved from the CNY area and today are no doubt well scattered throughout the world.

Over the years we have often wondered what became of the many young couples who lived in these units, and, in an effort to find out, we will list below the names of some of these former residents of the Chateaugay.  If any of them--or their friends or relatives--should happen across this site, we hope they will contact us and let us know what gives.  We would love to hear.















Ed and Jean Hutchison















   Janitors
Ralph and Barbara Lind

Howard and Wendy Heinz

Jan and Connie Mattison

Jim and Veronica Rudolph

David and Teddie Lou Porter

Roy and Esther Billington

Bill and Judy Webster

Bob and Carol Werle

Eddie and Joan Rifken

Mike and Elaine Shende

Branson and Betty Thurston

Barry and Alice Shabel

Milli and Frank Richmond

Monju Kaitan

Eric Mower

William Brodsky

Ron Graeff

Carol Berke

Ken Cook

and many others lost to memory

Photo taken during the Great Blizzard of 1966. Note the snow has almost reached the second floor balcony.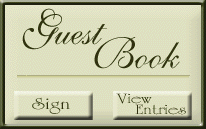 Last updated on: March 27, 2009
Photos (from top to bottom) show Barbara Lind (left) with Jean Hutchison, Howard "Howdy" Heinz, and Eddie (left) and Mark Hutchison.