DeWitt Community Church, DeWitt, NY, photos from about 1960

At left, Rev. Alexander Carmichel, is shown greeting communicants, Rena Merrill and her daughter Jean Hammeken, following Sunday morning services.   He is shown above in his office at the Church.

The photo above, left, shows the Asst. Pastor, Rev. Gordon J. Anderson.  The photo, above right, shows members of the Chuch's Board of Ushers.  Among those shown are, from left to right: second, Jim Randall, third , Tom Tomb, sixth, Walter Neubauer, seventh, Harlan Nibe, eighth, Bob Grenfell, and at the far right, Bill Owren.

The photo above shows, from left,  Jim Randall, Clarence Hutchison, and another unidentified worker making repairs to the old Chapel on Thompson Road.  Above, right, three members of the Youth Fellowship are shown: from left,  Marti Buckbee, Don Tyson, and Marilyn Vail. The photo at right shows, from left, long-time Church Administrator, William F. Cummins, C.E. Hutchison,  Douglas Cagwin, and William Keiser.

The choir members above are, front row, from left, Helen Thiesenhower, Carol Cox  (who was the primary soloist during this period), Mildred Eggers, Carol Corbin, Jean Shannon, Amy Dickey, and Janet Rice.  In the back row, only Ed Gottell  (second from left), John Corbin (fifth from left) and  Mr. Templeton (at far right) can now be identified.

This page has been created by Edward Hutchison of Madison, MS, who invites your comments.  You can sign the Guest Book below or send email by                            .  The help of Shirley Dougan and Marti Buckbee-Nortman in identifying some of the subjects of the above photographs is hereby gratefully acknowledged. Readers are urged to submit any corrections or additions to the names shown here.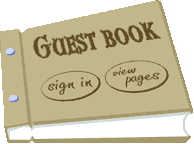 This page was last updated on: March 27, 2009
The song now playing in the background is the old gospel song, "Sunlight"

For other piano favorites of mine